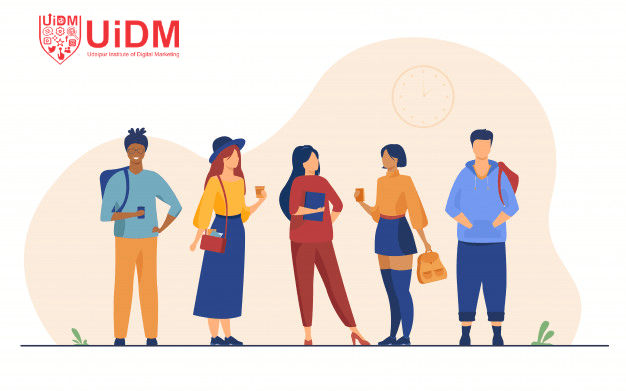 Best Graphic Design Courses in Udaipur
Are you planning to give yourself professional training in designing and art? If yes, then you took the right decision. Because designing is in-demand for years. Even in the era of no computer and software, designing was then as well needed to make templates or regular classifieds. Even today, in magazines, logo making, CD covers, or editorial illustration, all of them need graphic design.
UiDM offers one of the best graphic designing courses in Udaipur. Our course module for graphic designing is very unique and contains advanced level learning for designing. We have highly qualified and experienced experts. Our pedagogy begins from basic to advance graphic tools and designing.
What do we teach in our course?
Our course module includes the profound learning of image creation, composition, typography, color correction, and many more. Our graphic design courses in Udaipur comprise various basic to advanced level graphic tools. We also create your aptitude in advance after-effects and animations.
Certification and Job after the course
The certification you will get after completion of the course will give you various opportunities to attend design fairs and take part in many practical projects. Our graphic design courses in Udaipur are job oriented courses. It will help you explore several vocations in the designing and animation field. In fact, many of our students are placed in some of the reputed companies or working as freelancers.
Our graphic designing courses in Udaipur help our students to work in various fields like interior designing, ad designing, vector art, and many more.
If you want to apply or have any inquiry you may directly call us at +91 9079334187.